About This Event
Elizabeth Doyle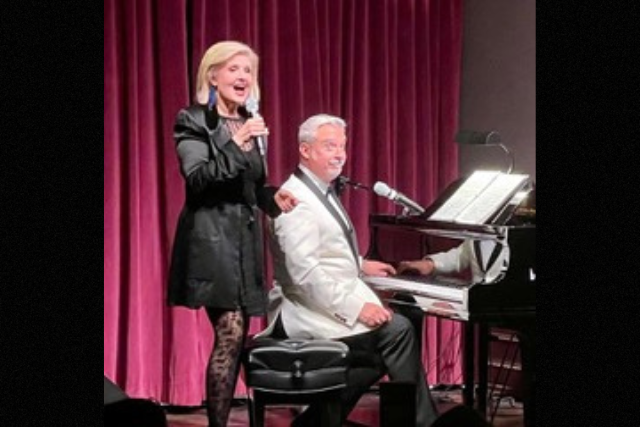 Elizabeth Doyle and David Edelfelt make their Feinstein's at the Nikko debut with De-Lovely: An Evening of Cole Porter.
With songs ranging from the playful to poignant to comedic, these two singers/pianists take audiences on an hour-long journey through Cole's life — from his small town Peru, Indiana, beginning to Paris, Broadway, and Hollywood.
De-Lovely, which Doyle and Edelfelt created and have performed in Paris, New York City, Chicago, and the 2021 Annual Cole Porter Festival, includes both vocal solos and duets and showcases the duo's versatility as they take turns at the piano, playing for each other and themselves.
If you are a devotee of the Great American Songbook, and one of its most beloved composers, you won't want to miss this unique cabaret tribute to Cole Porter!
---
Feinstein's at The Nikko
222 Mason Street, San Francisco, CA